Muscle Worship – Free Gay Videos & Pics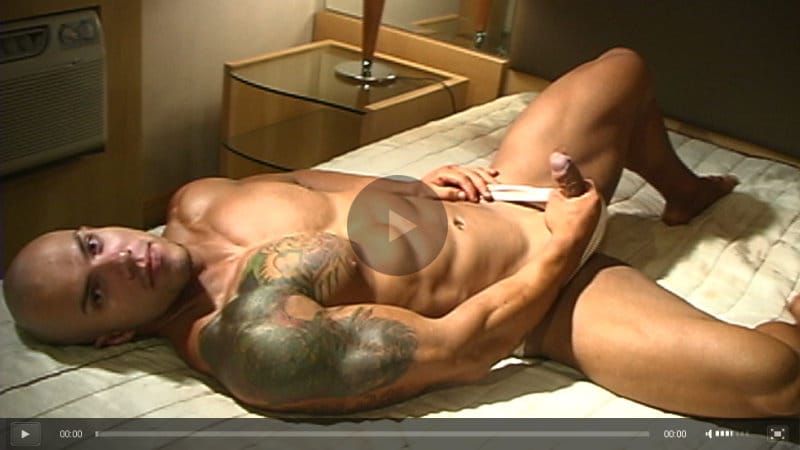 Muscle Worship presents Zeb Atlas
Time for one more amazing muscle worship update to be shown off. You know this guy's name we bet, but just in ace, we're saying it anyway. He's the famous Zeb Atlas and as you know, he has a thing for partying with other guys as well. In his scene here this time, he gets to do some solo naughty playing for you as he also gets to put on display his huge muscles and eager cock too. Rest assured that this stud knows full well just how hot and sexy he is and he's always down to show off his whole body without hesitation. So let's watch him play this afternoon as well shall we ?
His scene took place at a nice little private hotel. There was no one else but him and he set his very own little photo shoot for you by having the camera take timed pictures as he'd pose around for you. Watch him proudly flexing those sexy muscles of his and see him whipping out that nice cock as well. By the time he was getting into it, he was getting hard too and you can expect to see him pleasing himself by the end of the scene as well. Anyway, do take your time to see him posing all nude and do check out our past scenes as well. You will be able to enjoy many more hot and sexy studs that get to show off and we know you'll love'em!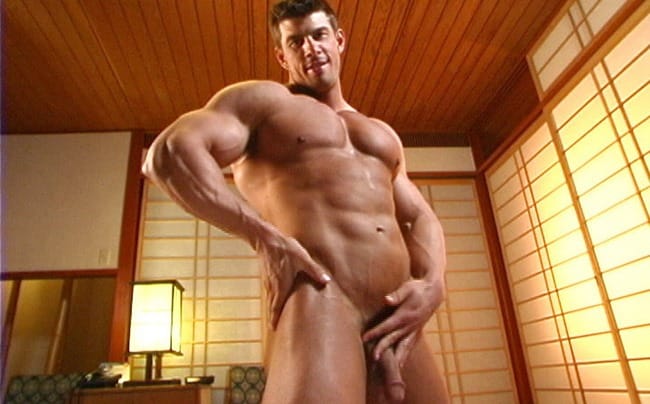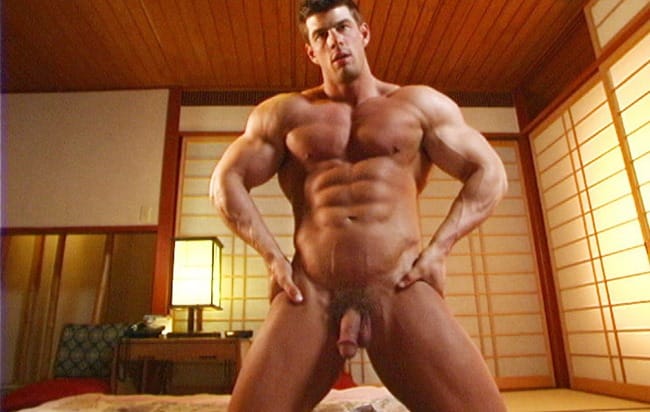 All new Muscle Worship videos here!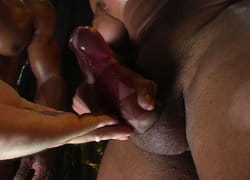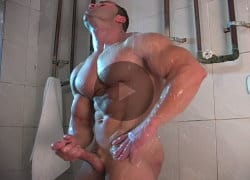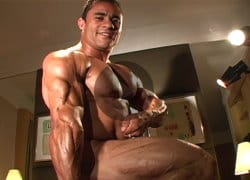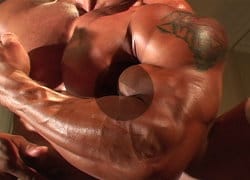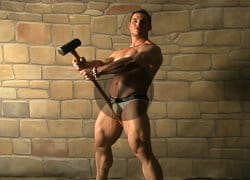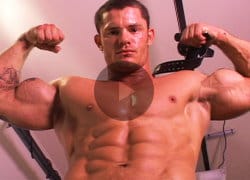 Muscle Worship – Vin Marco
In this gallery you get to see in action the incredibly hot and sexy muscled stud named Vin Marco and his amazing scene. He was ready to get down and dirty as he'd show off his body to you and the cameras. Take your time to see the stud getting around to expose himself as well and he wants to show off his love for BDSM as well as he presents himself while wearing his favorite outfit as well in his new scene.
The said outfit that he just adores, is a simply leather harness with nothing else on. He said that this just turns him on so much and that's why he always loves wearing it. Well as you will see, it sure turned him on too. He did manage to do some naughty posing around and stuff for you to see but he did get really really horny. And eventually he had to do something about it. Sit back and watch him masturbate to please himself and relieve his cock this scene and have fun. If you wanna see some hot guys getting their asses pounded, check out the site and have fun!
Jerking Off In The Shower
We know you want to see more hot muscled hunks in action and we came to deliver on that. This scene brings you another sexy and hot stud that gets to show off and he's very…well let's say prolific at pleasing himself too. So in his scene for this afternoon, you get to see him spend some quality alone time in the shower as he gets to play with that nice and big cock of his. Let's get his show rolling as you simply must take your time to see this hunk of a stud in action for the afternoon.
The scene starts off with him entering the shower and you will see that he was already naked. He was all ready to get wet and clean, but not before he did some self satisfying. Take your time to see him turn on the water and watch him making his way lower and lower as he caresses his superbly hot and sexy muscled body. By the time he reached his cock he was as hard as a rock and he was ready to enjoy himself. So take the time to see him jerking off fast and hard under the warm water and enjoy the view everyone! By the way, if you wanna see other hot dudes stroking their hard cocks, check out the site!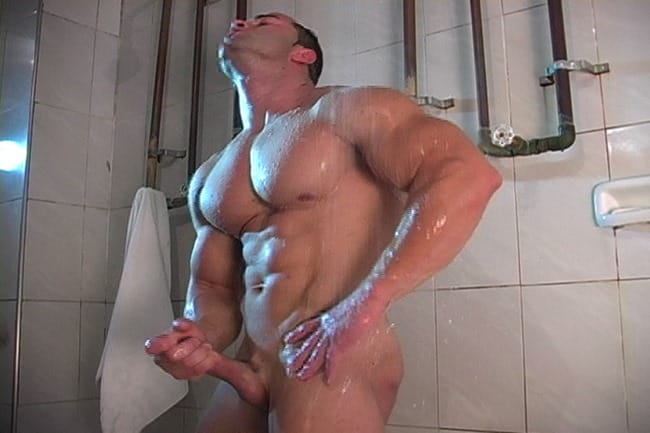 Muscled Hunk Exposed
Here we are yet again with some more new and fresh scenes for you to see. As always, you know we have the best of the best scenes with ripped studs and this is no different either. Let's take our time to see this amazing stud in action and let's watch the action go down once more. You are sure to love this guy in his scene as the photo shoot with him was nothing short of simply amazing too. So let the cameras roll and let's see what he did to impress you all in his gallery shall we everyone?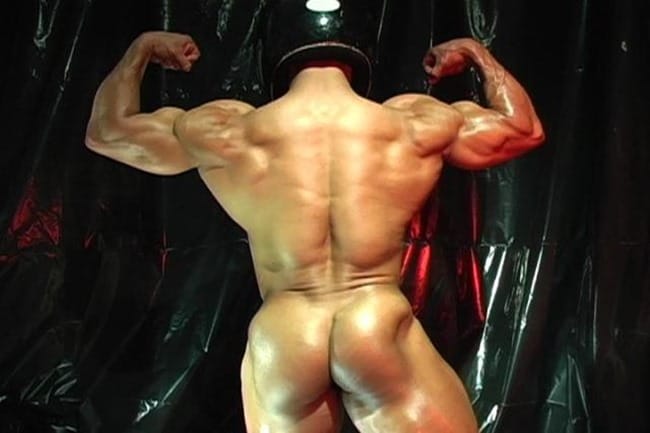 Well, as soon as the scene starts off, the guy enters the scene. And as you will see he was clad in leather and ready to show off as well. He had a motorcycle helmet on too and that just gave all of this a nice air of mysteriousness too. Anyway, see him putting on one sizzling hot strip show and watch as he gets to flex all his muscles for you as he was all nude as well. Except the helmet. He still wore that even though he had nothing else on by the end. Enjoy it as per usual and we will see you next with more! Until then, enter the website and watch some cute guys getting their firm butts spanked!
Ted Voight – Muscle Worship
Well, here we are with some all new and fresh scenes everyone. It's time to get to see some more amazing guys showing off their bodies and none is more eager about that than mr. Ted Voight here. He's a blonde stud with short cut hair and he is ripped. This guy takes his take every day without fail to work every muscle on his body and it really shows. And no, he doesn't skip "leg day" either. So let's get on with it as well and enjoy the nice and fresh update for this afternoon with him.
We know how much you guys adore seeing hot studs like him in action and so, this guy has one nice and long gallery to browse through for some simply superb and sexy images too. Take your time with them as you simply have to see each and every one. The guy takes his time to pose in all sorts of kinky and sensual professor you and of course you get to see his cock displayed as well, rest assured. He hopes you'll enjoy it and he'll be seeing you soon with more fresh and hot galleries that you will surely love. If you wanna see other muscled men getting naked for the camera, join the website!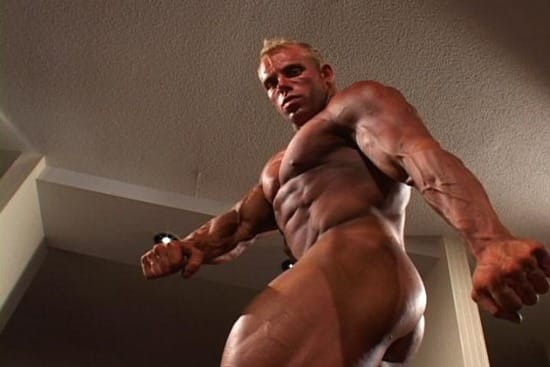 Steve Carrtuth Exposed
The fun never stops around here as we continue with another new and hot muscled worship scene. For this new gallery we wanted to bring you the hot and sexy guy named Steve Carrtuth as he also gets to expose his superb muscled body in his very own hot and sexy scene. He's one sexy chocolate muscular stud and he knows that you like to see guys like him show off. Rest assured that he will be doing pretty much that and only that for the whole afternoon just for you!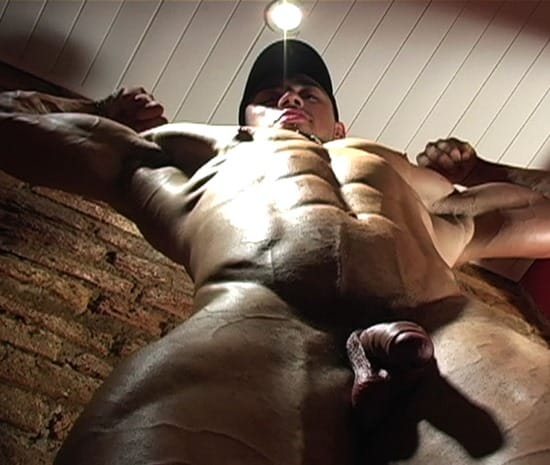 This hunk of a man has a body sculpted to perfection and it really shows. Sit back and enjoy watching him making quick work of his clothes first though. He wanted them all off so that he could pose and show off his sexy body without constraints. Enjoy watching him flex those muscles and see him as he also proudly puts on display just how hard and big his cock can get when he gets excited and turned on as well. It's one great show that you just have to see, so enjoy it! By the way, you might visit the site and see some sexy straight guys in hardcore sex scenes!
Frank Cuppens Showing Off
This hot scene features the sexy and horny stud named Frank Cuppens. We have another sexy guy here that wanted to show off his body and we just couldn't pass up the chance to see one sexy and wild guy as he gets around to play all by himself on his bed this afternoon. He's quite sexy and kinky too, so you know that this one is one scene that you will enjoy. Well it's just amazing and you need to check out each and every single one of his pics so let's not delay as we know you are eager to see him too.
As the cameras start to roll, the sexy guy makes his entry to the scene and he's quite happy to get to show off his body to all of you. First off, as you'd expect, his clothes come off, and what a sight he reveals with his rippling muscles out in the open. Watch him flex and pose as he takes more and more clothes off, until he's all naked. Then he gets on his bed and continues to do some more posing all be it all naked too. Hope you liked it and do enjoy the past scenes as well for some more hot studs, or join the site and see other good looking guys getting naked and getting their asses fucked!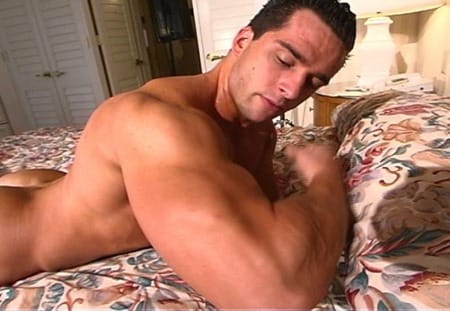 Muscle Worship – Marco Rossi
We got more new guys to show off, and we have quite the sexy and hot one awaiting your viewing. In this gallery you get to see and enjoy the stud named Marco Rossi as he gets to have his body put on display as well, while he takes his time to play around and pose sensually for your enjoyment. Let's take our time to see this hot stud in action and let's see him at play as he gets to expose his body for your enjoyment too in this afternoon. We can guarantee you will adore him too.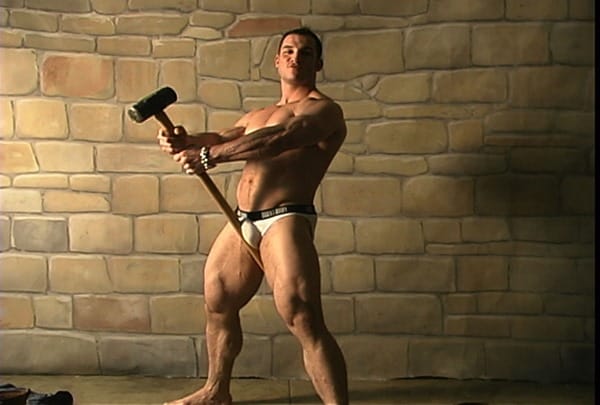 Marco is a bit shorter in stature than you would expect, but the truth of the matter is that this guy more than makes up for that with his big muscles and big cock. Which was bulging out of his underwear as he was getting more and more horny himself with all the naughty play around the set. So do take your time to see him getting wild and naughty and see him taking off the underwear too as he wanted you to see that hard cock of his as well in his scene. Let's hope that he's going to be back again in the future with more scenes too! Wanna see other good looking guys revealing their muscled bodies? If you do, enter the website!
Mario's Oily Massage
We continue with an all new and fresh muscle-worship scene this afternoon. Last time you got to see the hunk of a stud Mario show off his superb body. Well he makes his comeback and rest assured that it's just as hot. We told you he'd be featured some more around here and we bet he's soon going to be an usual sight around this site. Anyway, let's get to sit back and relax as this afternoon has the sexy stud receiving a nice and long massage session shall we?
The stud needed to unwind a bit and he wanted to let you see how he likes to do his relaxing. As we said, that happens to be at the hands of an expert masseur and he sure enjoyed it as well. He said that there's no better feeling than having a pair of expert hands to take care of your whole body while you sit back and relax. So watch the sensual masseur as he gets to take care of all of his sexy naked body, including his big cock and round ass as well.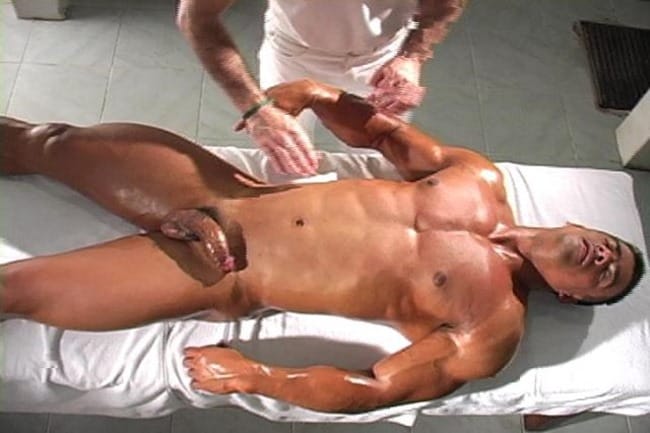 Charles Mario Naked
The muscle worship marathon continues . This one features the sexy and hot stud Charles Mario and it's quite the amazing one too. Watch closely and see another muscular hunk as he gets to take his time to put on display his whole naked body as he hopes that you will enjoy it. And we know you will because as you know, we always have the best of the best to show off in our amazing scenes. So let's get this show of his started and see him in action. And do check out Arlindo as well to see another hot stud in action.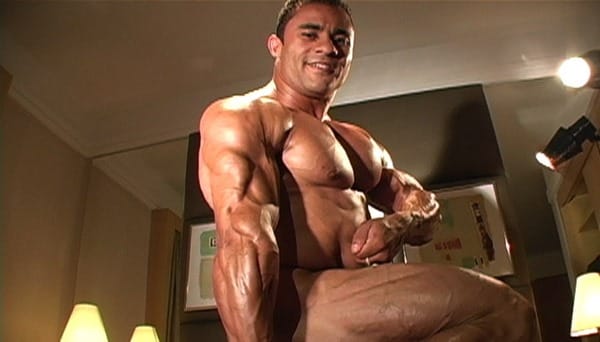 Mario sais that he's quite the adventurous and eager guy and he always likes to experiment. He never got the chance to pose naked before, so this was his first time. Oddly enough, he didn't need any pointers on how to pose around and stuff to show off his body. Well it seems that the competitions took care of his experience. Either way you can be sure that you will be in for a great time with him as he gets to take his time to show off each and every single inch of that sexy naked body of his and he gets around to show off his cock too! So enjoy him and we will be seeing you next as always with more new and hot scenes! If you wanna see some handsome guys fucking and sucking each other, check out the site!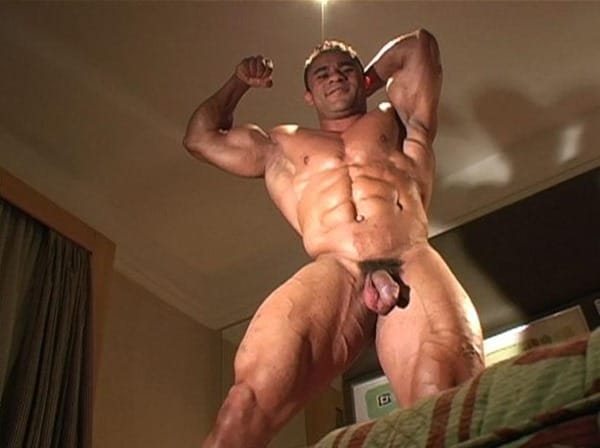 Steamy and sizzling hot Tom Lord
You know that muscle worship is the best place to come and visit when you want to see sexy muscular dudes getting wild and kinky on camera for you, getting to do all sorts of naughty things.We present you with Mr Tom Lord, a professional at bodybuilding of course, and apart from watching him put those sexy muscles on display, you can also check out the guy taking his time to play with himself. You can check him out showing off how he likes to jack off and he has the stage all to himself to do so this afternoon as well. Let's just get the show going!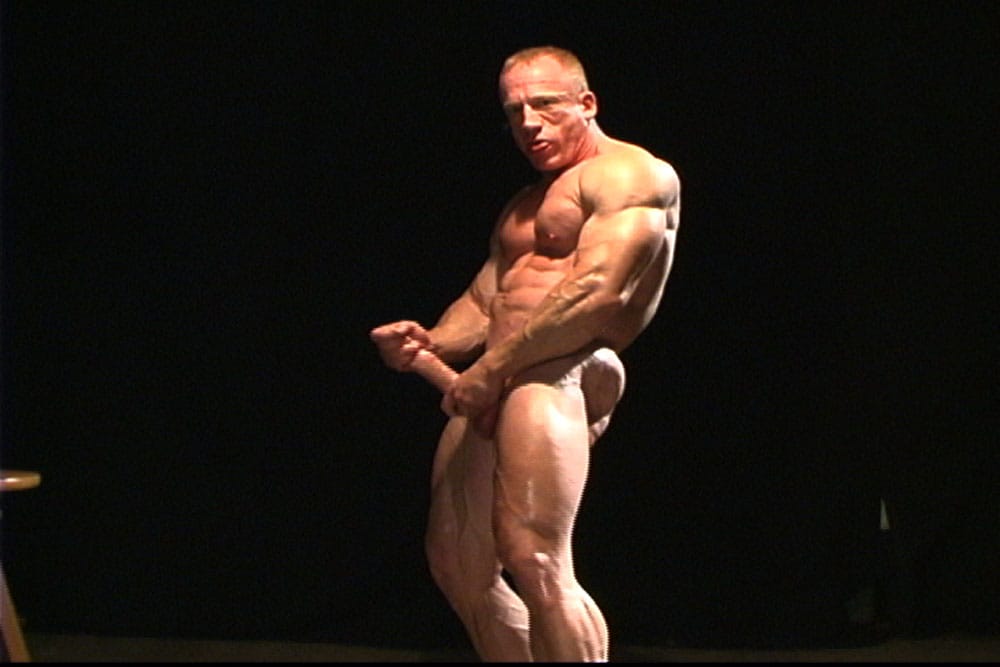 The scene starts and the guy makes quick work of his clothes to put that whole body on display for you all. He's quite proud of it, as he should be, as shredded muscles like this is what the peak human physique looks like. And it's quite sexy. Anyway, check out as well and you can see some very very feminine beauty on the other side of the spectrum to balance it out. But anyway, coming back to Tom here, you can sit back and enjoy his solo masturbation scene the whole afternoon. Also make sure that you check out the past updates too and you can see many many more scenes like this one!
Muscle Worship – More free and juicy picture galleries!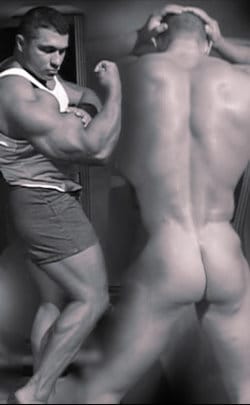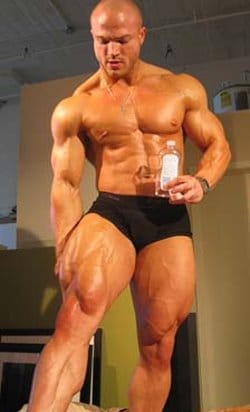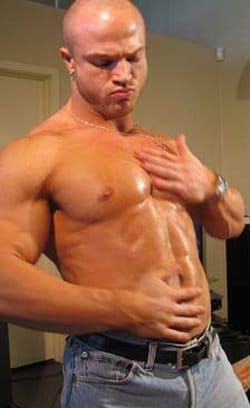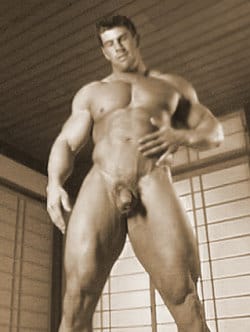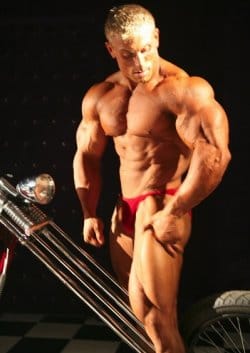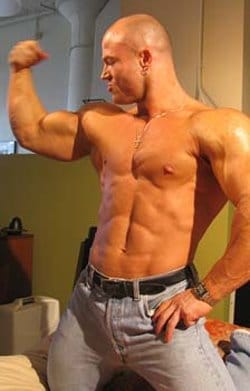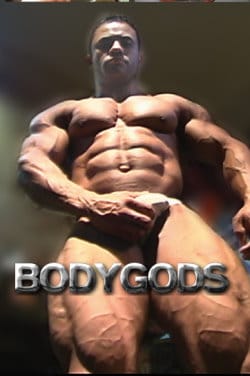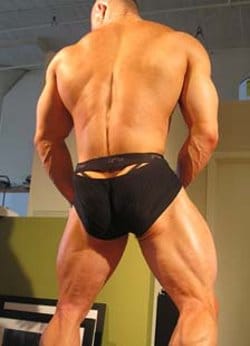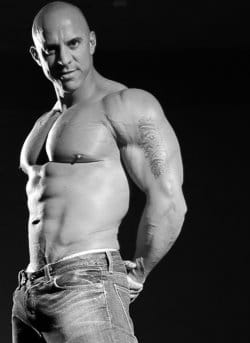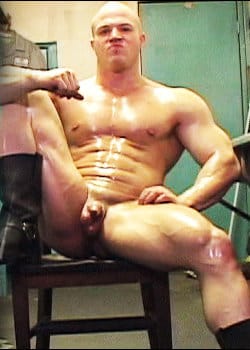 Muscle Worship – Arlindo Papulo
Muscle worship is here to bring you the best of the best scenes with muscled hunks every time you come visit from now on. And in this first gallery you get to see the stud named Arlindo Papulo as he gets to show off for this afternoon as much as he wants. Be sure that you will see him in future updates as well and rest assured that this scene with him is quite hot and sexy too. So let the cameras roll for this afternoon and let's see what he has to show off for his naughty and sexy scene shall we?
For his superb and hot scene, Arlindo will be putting on one superb and sexy self pleasing session for you in the dim lighting of his room. He knows that it makes his superb body look eve more sexier and hotter and he know that you will just love it. So watch him strip out of his clothes and then see the self pleasing begin as he grabs onto that hard cock of his and starts to masturbate for your viewing pleasure. Enjoy it and see you next with another amazing and hot scene with more muscled studs everyone! If you wanna see other horny studs wanking off their big fat cocks, visit the site!