HotKinkyJo – Free Extreme Anal Videos And Pics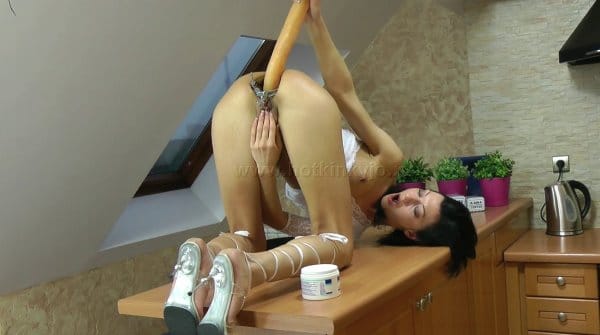 HotKinkyJo Anal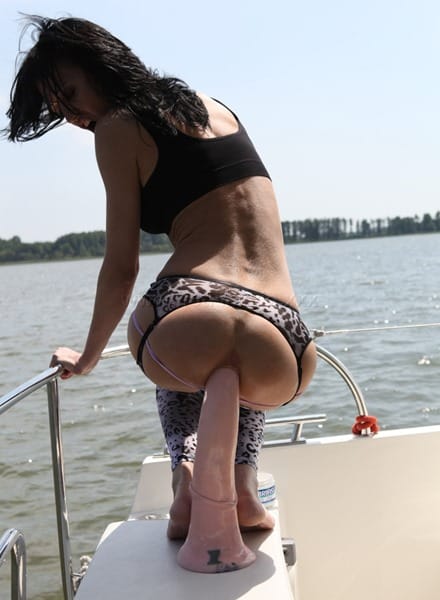 The thing is you are never going to get bored with Jo. Look at this crazy HotKinkyJo anal scene for example, have you guys seen a bigger dildo in your life? We sure didn't! We know you guys are as curious as us to see kinky Jo riding up and down that massive toy, stretching and destroying her poor asshole. At this point she is just bored and she's jus trying to test her limits over and over again. But she's went over the top with this one. There is a gallery waiting for you and you shouldn't miss it out!
Red hood and the wolf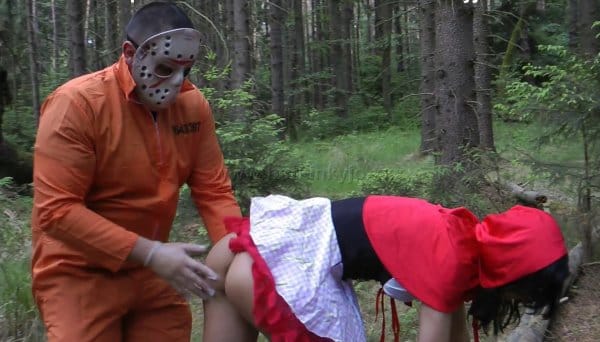 Jo loves a nice role play especially when it ends with some hardcore fucking, like this one did. Everything took place in a forest and the bad guy got a piece of that fine ass of hers. Red Riding Hood had a different ending this time and the bad guy got to fuck her for her to escape. We know you guys wanna see this and we can't blame you. We don't usually see Jo getting fucked, its more toys and fisting so this is something special!
Fun with Proxy Paige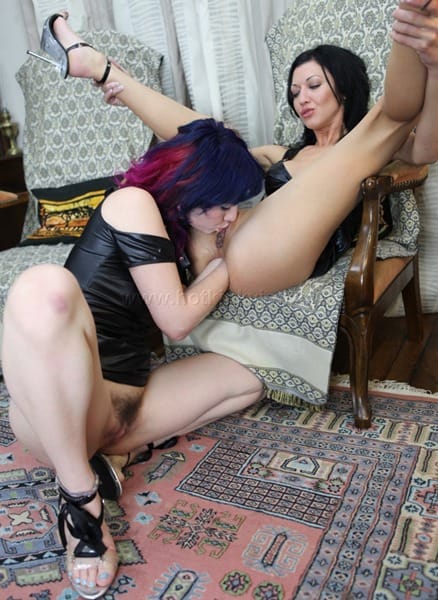 HotKinkyJo hand some fun with her good friend Proxy Paige and when you have these two in the same scene, anything can happen and we can't for you to see it all. Those holes are going to have a really long day and Jo loved every second of it too. The nasty brunette let her good friend Proxy do whatever she wants with her and soon we got to see Jo with her legs spread wide open and getting her ass double fisted and her pussy eaten out. One hell of a ride!
Hot Kinky Jo XXX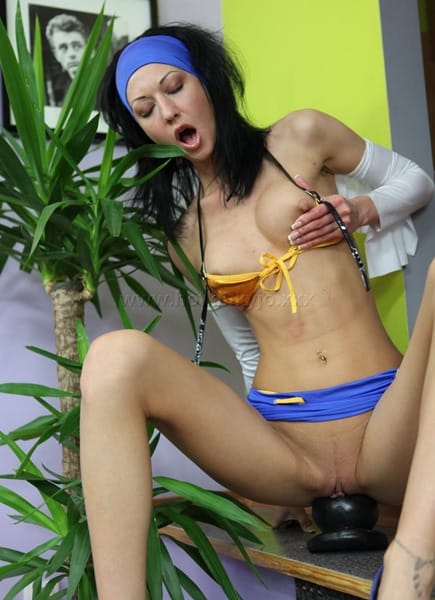 Hot Kinky Jo is up to no good in this latest one. The kinky brunette is all by herself and she has her trusty black dildo with her. That thing is huge, not your typical huge…you've never seen anything like it before. But trust Jo to make it disappear using her hungry holes. This chick has no limits and those holes keep taking bigger and bigger things…its wild. In this one both her pussy and asshole got to ride that massive toy and we get to see it all in the gallery!
Anal fisting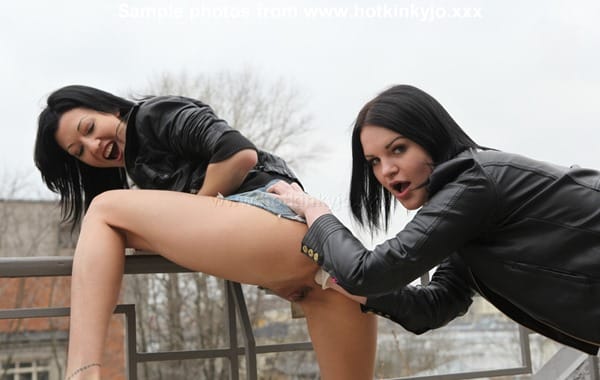 We got another SicFlics fisting scene for you. This time Jo has a slutty friend taking care of her holes on top of this building. If you were wondering how to make things even more interesting, well doing it in public should take it to the next level. Knowing that you can be caught any second made Jo even hornier than she usually is. Her screaming didn't help either, it only draw more attention. Wanna know if they got caught…check out the entire gallery!
Fisting Threesome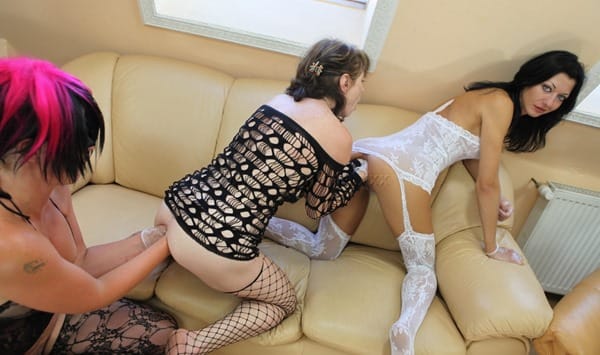 You wanted crazier, well we have it for you. Instead of two chicks fisting, we have three chicks fisting one another in the same time. You can't beat this, there is no way in hell you are going to find something even close to this madness. HotKinkyJo did it again. We told you she likes taking things to the next level and this time with the help of her friends she does just that. They all made the nastiest scene we've seen in a while and this one is one for the books!
Double Anal Fisting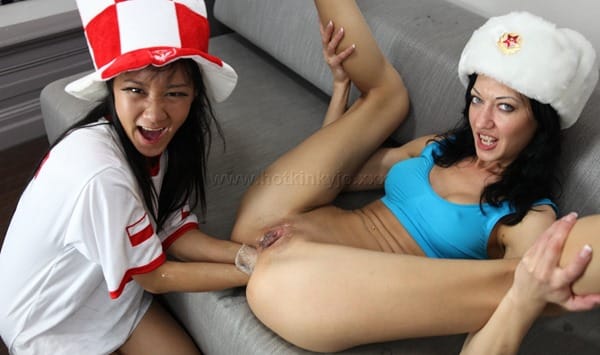 If you are in the mood for some double fisting, this scene is for you and you are going to love it. Jo has to many kinky friends so with each scene we get introduced to a new one and this chick did not disappoint at all. She's just as kinky as our kinky Jo and she loves playing with other people's holes and testing their limits. That explains why they are such good friends and we love it for them and for us too. Because this means we are getting more scenes with these two kinky chicks!
Extreme Toy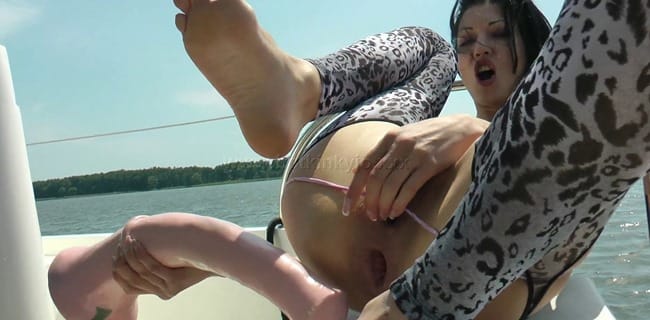 When we thought that toys couldn't get any bigger, here's Jo proving us wrong again and again. Somehow she found an even bigger dildo and she's ready to put it to the test while enjoying her boat ride. It was such a beautiful day, a perfect day for some anal stuffing and this one is going to stay with you for a while. After seeing her stuff that massive dildo up her asshole…that's the only thing you are going to think about for the rest of the day!
Kinky Castle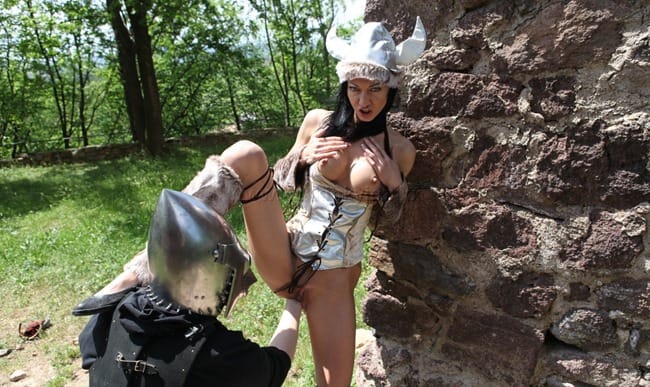 Kinky Jo loves her role playing, her cosplay but with her you never know what you are going to get. Is it fucking, is it fisting, is it both? Well this scene is up to a great start as this lucky guy got to go wrist deep up her asshole and Jo wants more and more. We know you are curious to see how all of this ended and lets just say that you are in for a surprise, one that you will remember.
Triple Butt Plug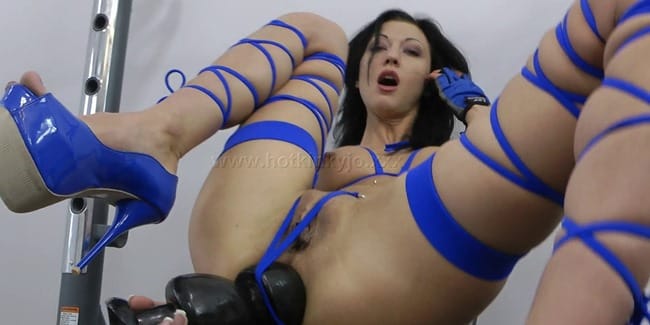 You guys gotta see this chick's toy collection. You've never seen something like it before and we doubt you are going to see something similar afterwards either. Jo has the craziest toys, craziest shapes and they just go from big to immense, she doesn't mess around with your ordinary dildo. This scene is proof of that, just look at that triple butt plug and the ease she's pushing it up her asshole. Things just get wilder and wilder and we can't wait to see where she takes us next!