John Persons – Free Comics Porn from JohnPersons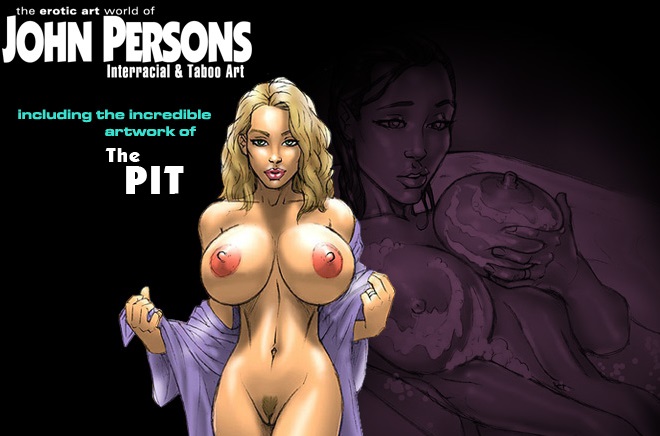 John Persons The Pit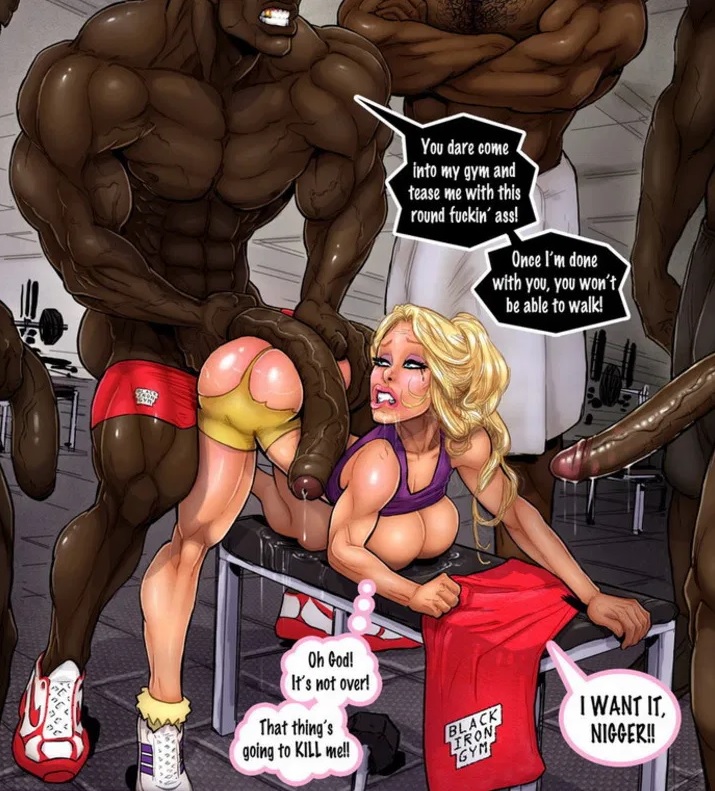 Your favorite series: John Persons the pit is back! You won't find a better mix than a blonde slut and a black hunk. This slutty chick went to the wrong gym in the wrong neighborhood. She's heard about these guys and wanted to test it out…well her pussy to test it out. They didn't need a lot to get her undressed and bent over one of the benches while the guys took turns on hammering that fine ass of hers.
The Plantation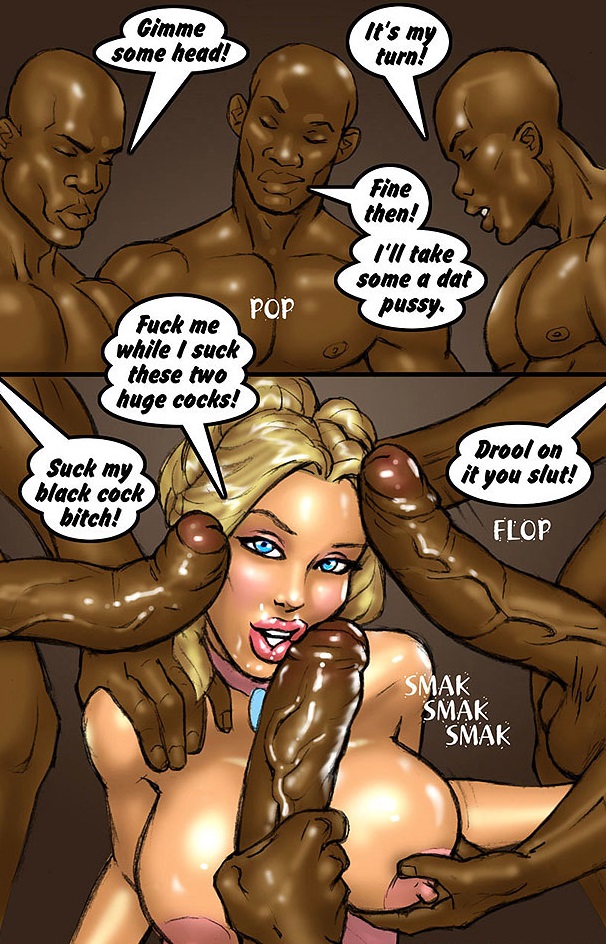 The Plantation has more black guys that need to relax after a hard day of work and there is one horny blonde that can help with that. She made sure to be in the barn after the day was over and wore the shortest skit she could find, she was basically wearing a napkin in a barn filled with horny black guys. Nothing good can come out of this, except this great scene. You guys gotta see this horny blonde getting filled up, all of her holes getting filled up. Starting with that big mouth and finishing with her fine ass.
John Persons Comics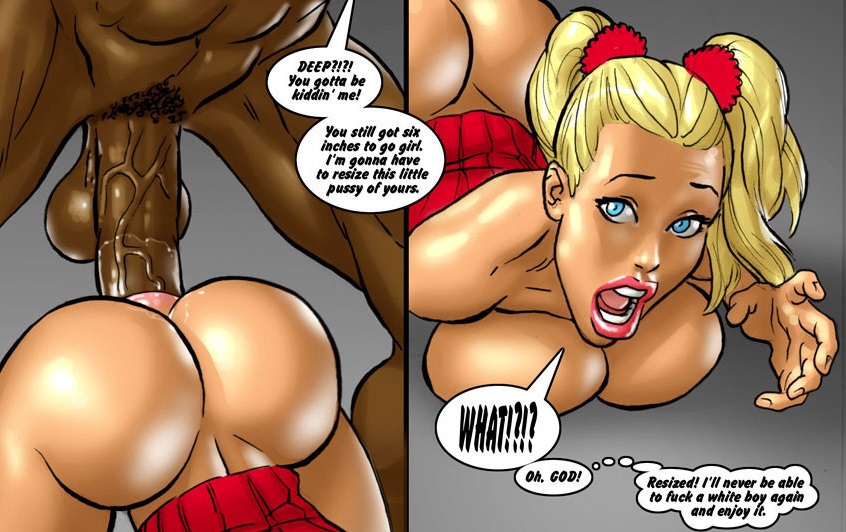 We got more john persons comics and jabcomix sex for you. This poor cheerleader got in the wrong locker room after the game and luckily for her there was a black hunk waiting for her there. She always wanted to try out a black dick but never had the courage to do it. Well this is her chance to give it a try. He's hot and jock and he's definitely packing some heat. Once his towel went down she didn't need any convincing..at all. He destroyed her holes one by one…
Party Of Three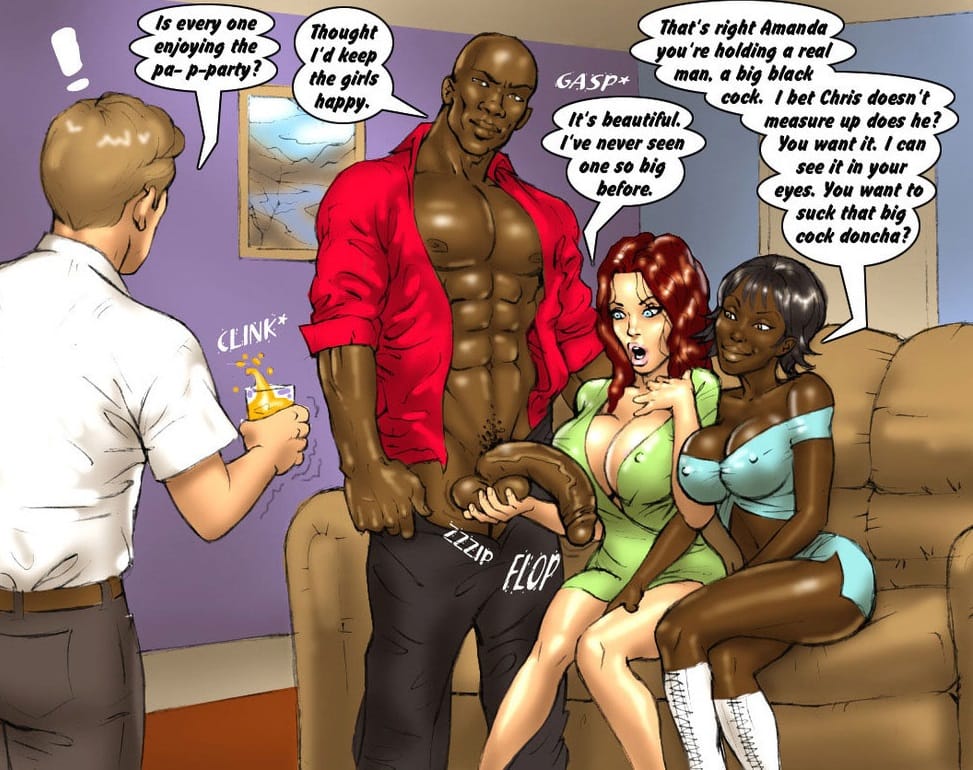 This is a party of three and we got an invite to it. This poor guy was forth wheeling in his own household. He has his wife there and one of her friends and invited one of his co workers for dinner. But when the gals saw that black hunk all they could think about was that massive black dick and how to get their lips wrapped around it. While her husband was bringing some dicks, she was busy bringing that monster cock on the table, literally. There two couldn't keep their hands away from it.
Lost In The Hood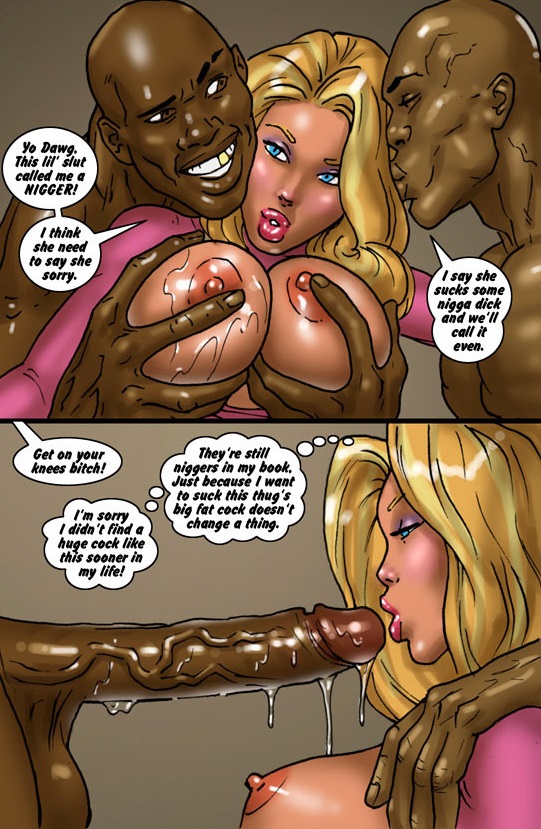 Another bitch got lost in the wrong neighborhood and it resulted in some really amazing John Persons porn comics. This poor thing was new in the city and got lost while she was on her walk. The sad part is that she ended up in the worst part of the city. In a neighborhood filled with gangs and a lot of horny black guys. These guys love turning nice chicks into sluts and that's what is going to happen here too. But this isn't her first rodeo…oh no…she knows how to handle a massive dick!
John Persons Comics – Lost Cheerleader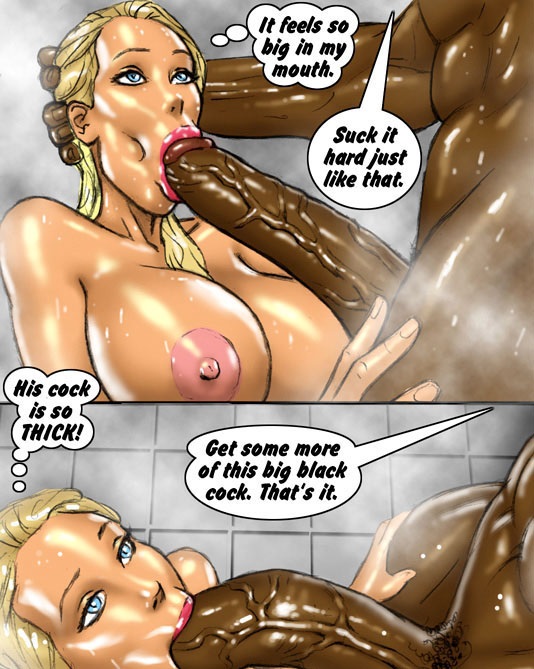 I don't know how but these john persons comics cheerleaders keep on getting lost in the men's locker room. These is something about having so many black guys next to them that makes them confused. And somehow they all land in the showers, to make sure they are 'actually lost'. But after taking a glance at their dicks, they know they are in the right place. Why jerk off when you have a hot blonde cheerleader that can take that load for you….
Lost Bet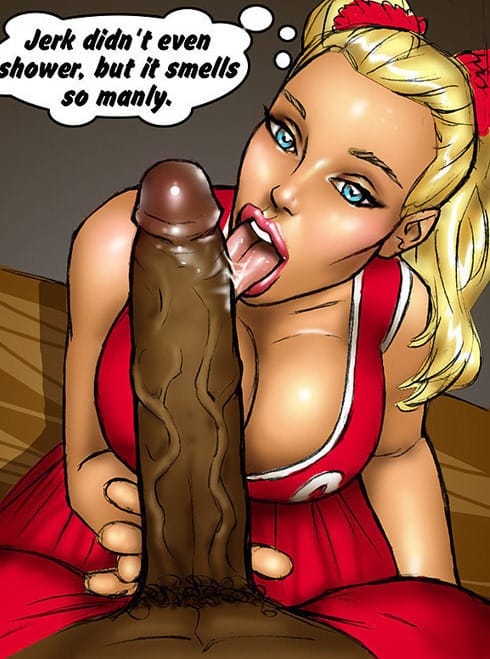 I know…hard to focus with those knockers in your face. No need to worry you'll see them in all their glory soon. She just has to take care of his hard dick first. She had a bet with her friend that she can't handle a black dick and she's here to prove her wrong. Is it bigger than she expected…yes…but she's a big girl…look at her cleaning that dick up…He isn't here just for a blowjob..he wants to smash those holes..
The Pit Hood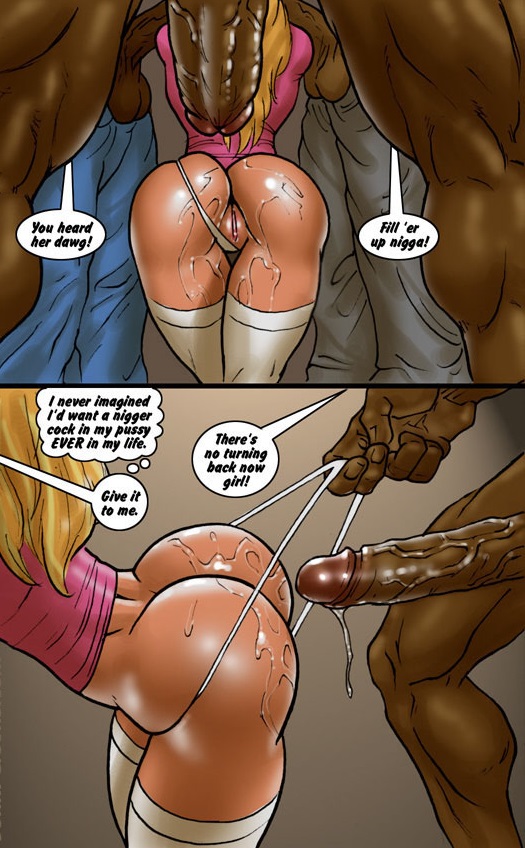 The Pit has something special for us, another lost in the hood episode. These sluts just keep on ending in the worst places and the worst times. They somehow get there when its dark outside and all the bad boys are looking for something to do..or someone to do. When you see a new hot chick in the hood its nice to introduce yourself and what better way than some skin on skin. Getting completely naked fucking her holes including that nice ass of hers..this is going to be amazing.
John Persons Porn – The Plantation Part 2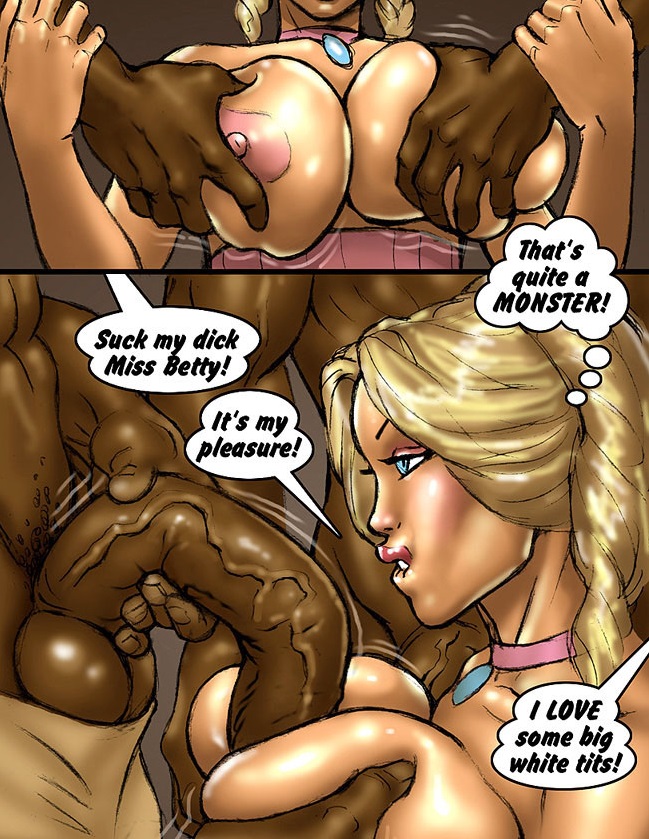 John Persons Porn – The Plantation Part 2 is finally here! We can never get enough of these blacks on sluts. To be honest once you've had a black dick its hard to go back to your regular sized dicks. This is also the case, this blonde slut had a really nice time a few days ago in the barn and now she's back for more. They can't get enough dicks, no matter how many you throw at them. Just look at her….surrounded by black cocks.
John Person – The Hunt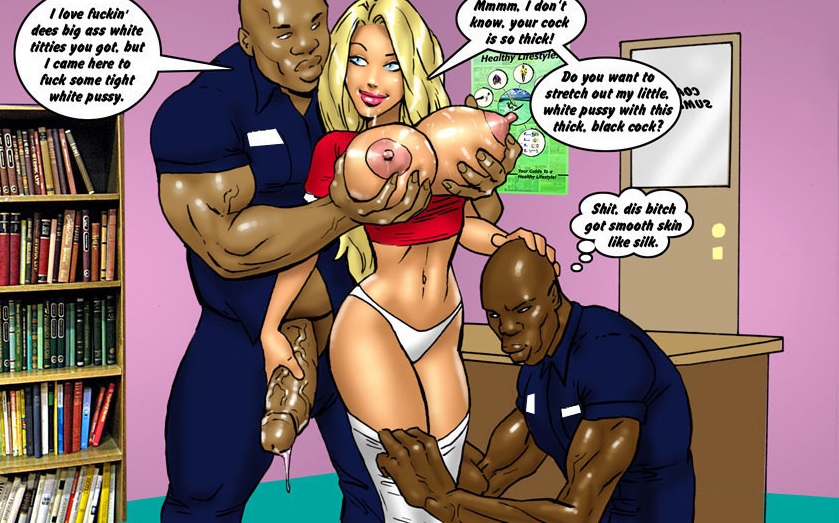 This john person cutie needed some help so she called two strong handymen to take care of her needs. Not really the needs she first had in mind, but any help is welcomed. Why use a dildo when you can have two hunks with two massive black dicks there to please you. The guys had that plan in mind the first time they saw her. She's never had a black dick before, so this is going to be a hell of a ride for her. Her hands are glued to the huge dicks, stroking and sucking and ready for some intense pounding.