Priya Anjali Rai – Free MILF Videos And Pics
Priya Anjali Rai Porn
For this gallery of Priya Anjali Rai videos we decided to mix it up a bit. The videos featuring this lovely Indian MILF were just to good for us to pass the opportunity to show them off both. So let's get this show on the road. For the first one, the lady turns back to her trusty brown dildo to please her pussy. As you know by now, she has a plethora of toys but none quite hit the spot as that one dildo. Watch her attempt to fuck her wet and eager pussy with her favorite toy once more everyone!
For the second part of our amazing Priya fresh video update, the lady turns to another one of her toys that was kind of left out by her lately. It's the pink one from a few updates ago and she seems to hold this along with the brown one in pretty high regards when her pussy needs some quick pleasing. Watch her dildo fuck her cunt with the pink dildo until she orgasms and cums. And that's pretty much it for these.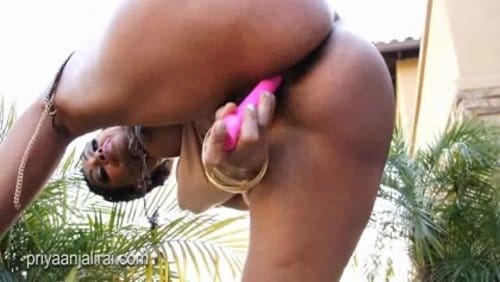 Free Videos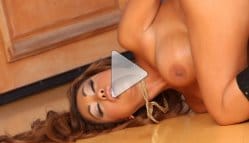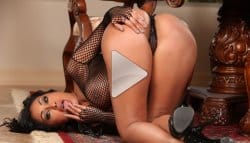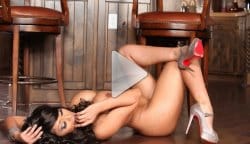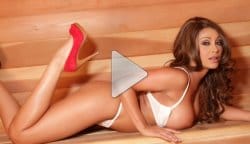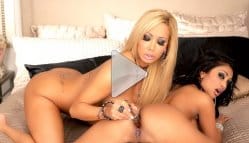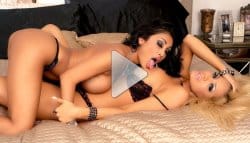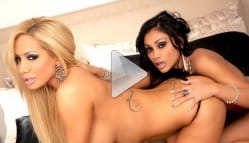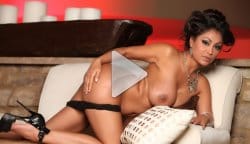 Posing Nude
Just as we promised we bring you a Priya Anjali Rai video for your special treat. The lovely Priya decided it was about time for her to show you a video of her work too this time. Well you guys also asked a lot of she'd do anything like this, so she wanted to cater to your needs too. If you don't know her name by now, with this one she'll be engraved in your memory. She looked simply amazing for this one, and you know that this woman always aims to improve and outdo herself.
Taking to the back yard once more, the MILF is all dressed in a pink and blue knee long dress, and you guessed it with nothing else underneath. So without further due, take a moment to watch her undress of her outfit to reveal those sexy curves that you simply fell in love with. And she knows why you're here. So watch her pose around and expose all of her lady parts in this one amazing gallery.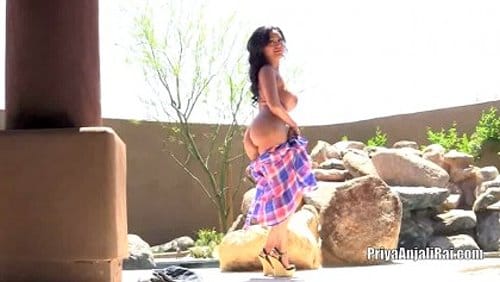 Priya Exposed
The lovely and lusty mature wants to show you one of her latest and freshest galleries. She was all set to star in a gallery all dressed up in a very, let's say unique outfit. She was to be all suited up like a regular Arabian princess and we say that she nailed the look pretty spot on. That was meant for a gallery where she would show off how oriental women would treat their men to some great views of their sexy bodies. So without any more delays let's see her put on her great show.
Priya knows her job and how sexy she is, and she sure as hell also knows how to put that look to work in her benefit. So she works extra hard for her poses looking even more sexy than ever before. Just like she's gotten you used to by now, she begins to reveal her incredible pair of breasts that simply makes her image hard to forget. Afterwards she shows off her pink pussy too, you didn't think she'd leave you with just that now, did you?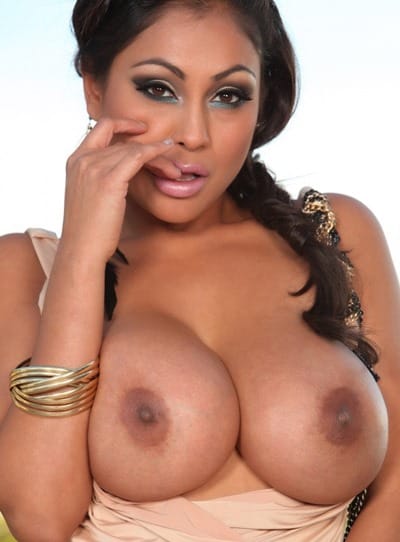 Hot and Naughty
Another great update and another set of pictures featuring the stunningly hot MILF again. This solo shoot the mature Indian beauty wanted to show off more of her luscious wardrobe to you guys, and let us assure you that this beauty has one impressive collection of sexy clothes that she's always ready to show off when she gets the chance. This time she dressed in a black dress with sparkly decorations and for that extra special something she didn't wear anything underneath. Let's see her what she does this time.
For this shoot she chose her fancy armchair to pose on. And as she massages her body and big breasts she reveals more and more of her hot curves until she's gotten her round boobs out of the constraining dress for you to get a better view. Then she starts spreading her legs wide open and and gives you a close up view of that sex hungry and wet pussy that she's the proud owner of. Again, we have more surprises in store for you and if you like her maybe you want to take a look at another super hot babe like Priya, so check out Kelly Andrews and enjoy.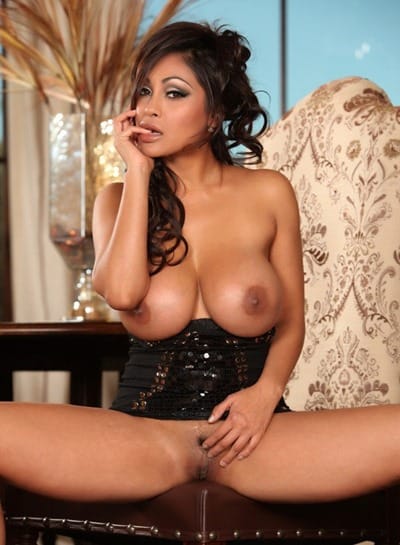 Priya Anjali Rai Nude
Priya Anjali Rai makes another killer update. This mature never seems to take a break lately as she's just wanting to always pump more and more content of her and her gorgeous body for the masses to enjoy. For this one the dirty minded Priya stars in another solo shoot all by herself and only with her sizzling hot body. She was feeling rather frisky this time donning one amazing outfit that's sure to turn on any guy that would have the luck to lay eyes on this beauty.
And as the scene starts to unfold she makes her way to her bed, gradually removing more and more of her clothes until she's left only with her bra and panties. Once there she takes her spot on it and continues to unfasten her bra too to reveal those big and round breasts that you all love. See her as she strikes some truly amazing poses on the bed showing you every inch of her amazing body curves in this one.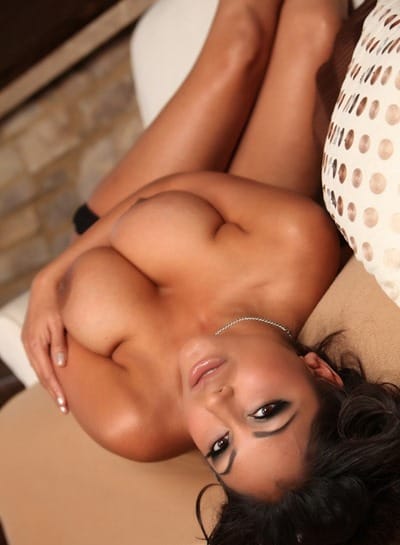 Priya's Pink Dildo
Priya never runs out of sex toys. For this update she does it once again. Since that supply of new dildos she bought seems to never have an end, she's presenting to you a new model, it's all pink and batteries are included. For you see this one actually vibrates in her pussy making for some intense fuck sessions. And yet again you can find her in her backyard doing her stuff with the sex toy. But in the end who are we to argue with her, it just makes her look even more gorgeous.
And we mean that by the fact that she always seems to choose some enticing outdoor locations for her shoots. So without further due, let's see what this amazing MILF has to offer again. This time she seems to want the sun rays to hit her body from every angle as she fucks her tight and wet pussy with her dildo. See her go hard and fast on her pussy with the plastic cock and watch her fuck herself until she cums and orgasms. Or if you wanna watch another hot babe like her stuffing her pussy with big toys come inside Cassandra Cruz.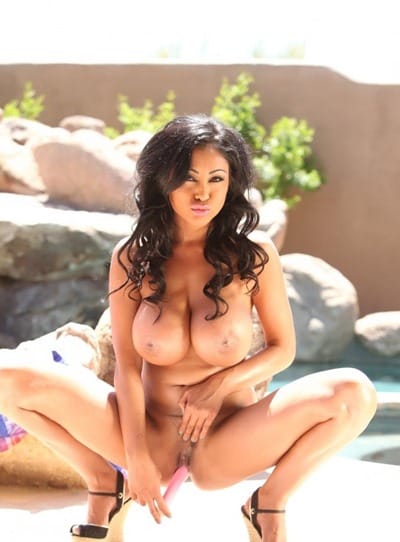 Priya Anjali Rai Pussy Stuffing
This time the Indian MILF has some Priya Anjali Rai pussy to show off to you, her favorite fans. Remember last time when your brown brunette went on her shopping spree? Well like we said she got more than just one single toy. this time she wants to show off another, and since she had nothing else better to do in this really hot day, she took to her trusty back yard once again. So without further due, sit back and watch her do her thing hard style just for you around her backyard pool in this update.
She did start our all dressed in a very sensual and sexy set of clothes but as you're probably getting used to by now, clothes have a way of winding up off of her really fast when she's in her usual naughty mood. She takes a spot just for her by the poolside and the fountain and pulls out one of her new toys to start pleasing away at her wet cunt. Watch her as she fucks her tight pussy in this update.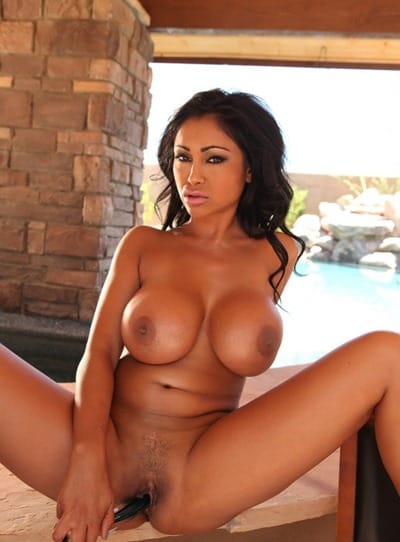 Dildo Playing
This was a special day for Priya, as she went on another one of her shopping sprees. One thing you don't know about her is that she always enjoys purchasing all manners of weird stuff, and always comes home with her bags full of interesting acquisitions. Luck would have it, that she strolled inside a famous sex shop, and you can pretty much imagine that this hottie didn't leave empty handed from there. This stunning Asian model bought a ton of stuff, just like she usually does, amongst them being a very big brown dildo, and some sexy clothes.
And she's going to show them both off for your viewing pleasure. After a while she's all dressed in her fishnet outfit and ready to show off how she likes to party solo once again. Dildo in hand she makes her way to her luxurious living room, and let's just say that everything about this shoot was starting to catch a glamour feel. She takes her spot on the floor and easily starts massaging her big boobs, getting more and more turned on as the time passes.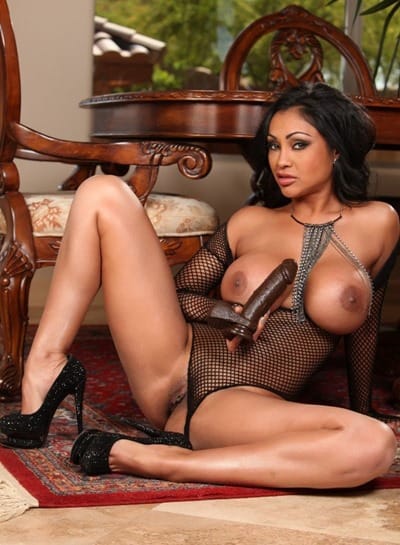 Nude Pictures
In this update we have some sizzling hot pictures for the treat that we promised you guys last time. The Indian beauty seems to have gone out of her way to pose in the back yard near the fountain. She was all dressed up in a sexy and enticing lingerie suit composed of a bra and panties, all yellow and black, and her big boobs were just waiting for a chance to burst out of their clothey prison. Well with this big boobs, round as hers what do you expect, but we digress.
So as soon as she comes out from inside the hottie is all ready to start posing. And with that the cameras themselves start clicking to capture every angle of this amazing woman as much as they can. So watch her as she does her sensual and erotic posing while losing one after another of her clothes. Soon she's all naked and fully enjoying her nude curves being shot from every angle. Enjoy her playing around with her body for her backyard solo session.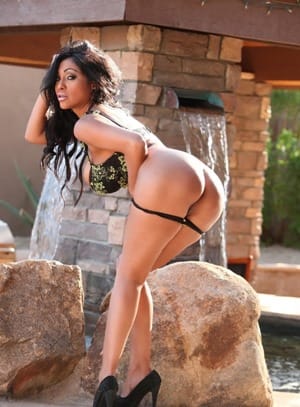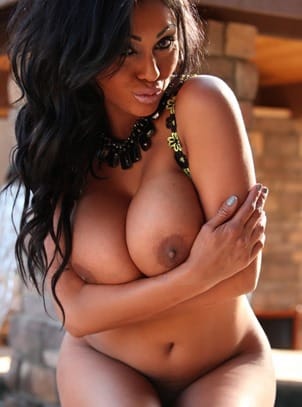 Priya Solo
The name of the game for this update is Priya Anjali Rai solo , and you won't regret seeing it. Just a small explanation before hand. Seems that we didn't show you all of our Indian beauty's pictures last time, so we were forced to bring them to you this time. It was a bit disheartening to see that we only uploaded half of the mega set of pictures that she had ready for you, but hey stuff like this is bound to happen sometimes. Now onwards with the show. Yes, we do have allot more to say about the gallery itself.
Priya was about to spread open her legs and show you her pussy before the untimely end of the gallery. Well for this one you'll be able to see that happen that's for sure. So without further due, sit back and watch as the brown woman spreads herself wide open to grant you the view to her juicy pussy in this exquisite gallery. We guarantee that we won't let this sort of thing happen ever again!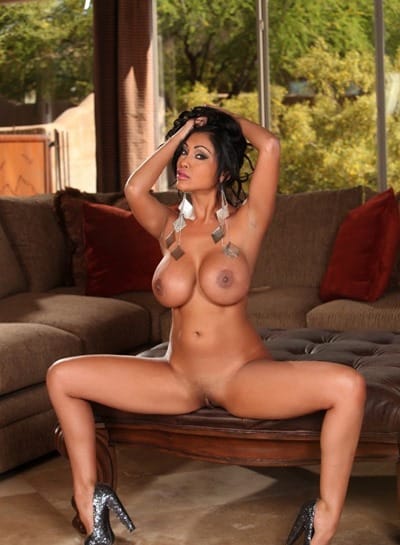 Priya Anjali Rai Naked
Another fresh update and it's time to see another fresh scene with miss Anjali Rai getting to fuck herself hard with her sex toys. She enjoys showing off as you all know and this isn't her first time getting kinky and naughty on camera at all. Well she's still got quite the amazing scene to show off though. The Indian MILF is very very horny in this one, and that is why she got to whip out her massive dildo to take her time and please herself as she fucks her pussy with it this afternoon. Naturally you get to see it all go down and it's just a treat to see her in action without delay for the whole afternoon!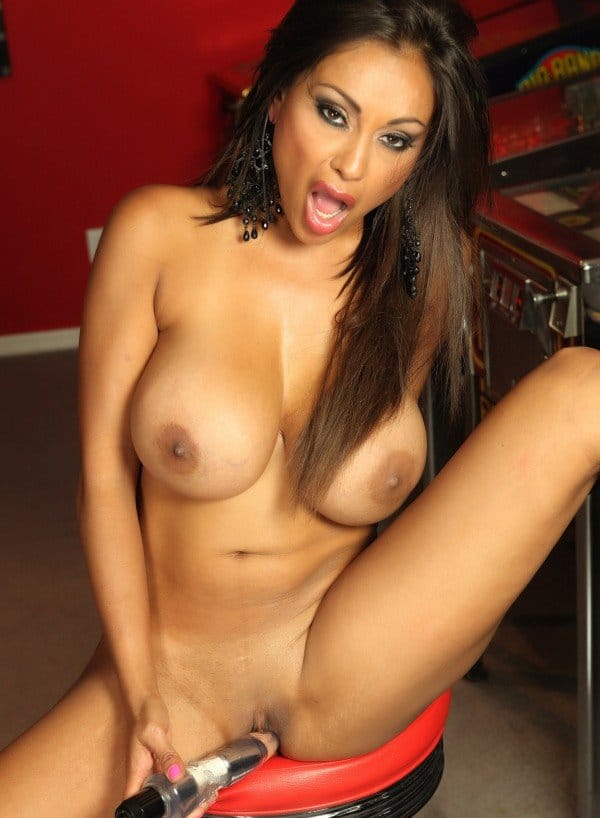 You know just how naughty miss Priya can get and this was no different. Just take some time to watch her engage in some kinky stripping first. She wants to make sure that even newcomers get to see that hot body from every angle. Anyway she gets featured as well regularly so visit that as well. But anyway, let's get to check this one out going down and see the Indian beauty as she eventually takes her spot all naked on a stool and you can see that she was all nice and ready to do with that toy. See her moan loudly as she goes in and out with it and enjoy the incredible scene!
Priya Topless
This amazingly hot and sexy scene with Priya Anjali Rai is one to remember for sure. The Indian mature babe is quite the beauty all by herself as you all already know of course. But it seems that for this one she went for quite the makeover and as you can see she looks even sexier than usual too. Other than that, you can expect her to be her usual naughty self as she gets to play kinky and you just have to see her going wild with this one as she gets naughty and kinky. So let's sit back and watch her put that amazing naked body on display for you all once more in her lovely scene for now. We bet that you won't be able to stop checking it out!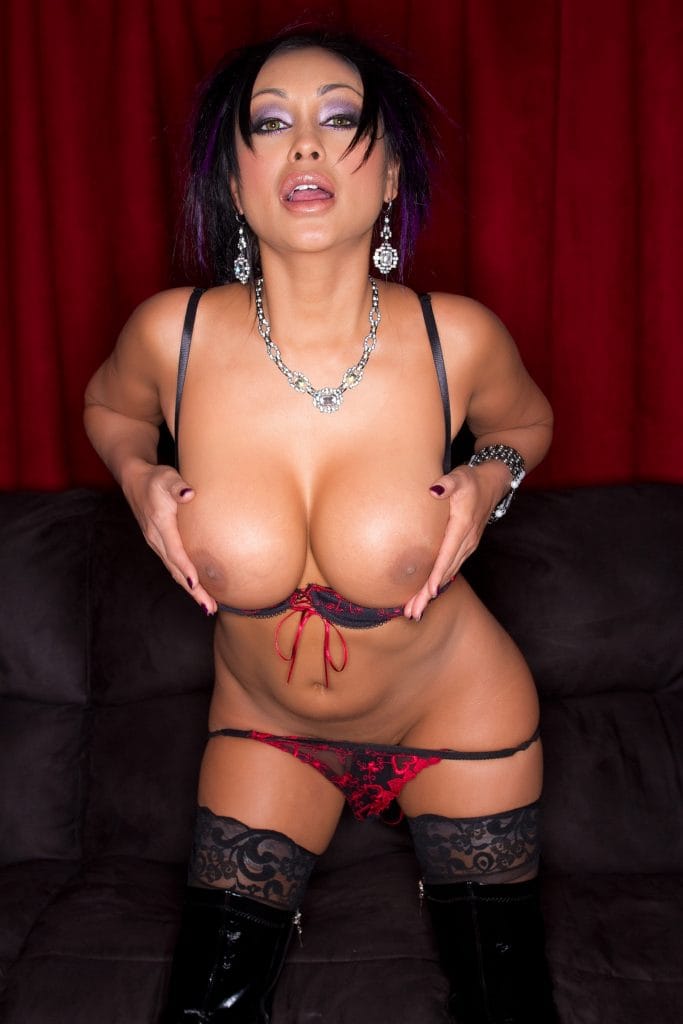 On top of her wild makeup and hairdo that just make her look incredibly sexy for this one, the cute mature babe with big breasts also sports quite the incredible looking and hot red and black lingerie outfit too. So take your time to see her work her way out of it. She also did some collaboration scenes so make sure to check them out too. This scene has her playing on the couch and the moment comes when she reveals her big round breasts and pulls down her panties to reveal her amazing pussy too. After that you can just take your time to watch her get wild on camera all nude, wearing just her thigh high boots and stockings underneath!
Priya Naked
More of miss Priya and her superbly hot and sexy scenes. You know that this lovely woman is just too eager to get to play with herself for you here. The Indian beauty knows very very well how to be a tease and show off her amazing body and goods for you and this time is no different either. Let's get ready to see miss Priya in some amazing scenes, taking her sweet time to strip and undress for you, showing off her glorious and sexy body to all of you too. We bet that you'll want to experience it all, so let's just get her show started already shall we?
Well the beauty gets to have her fun here as we mentioned and of course you get full access to her lovely scene with little delay. So let's sit back and enjoy the action that you can see her in for this one, taking her time to reveal herself to you. Make sure that you check each and every one of her bollywood nudes here to see a great show and as her undressing begins you can see her big round tits getting revealed first and foremost to you all here. She then proceeds to do the same with her panties, putting on display her very very eager pussy and well, we'll let you discover the rest everyone!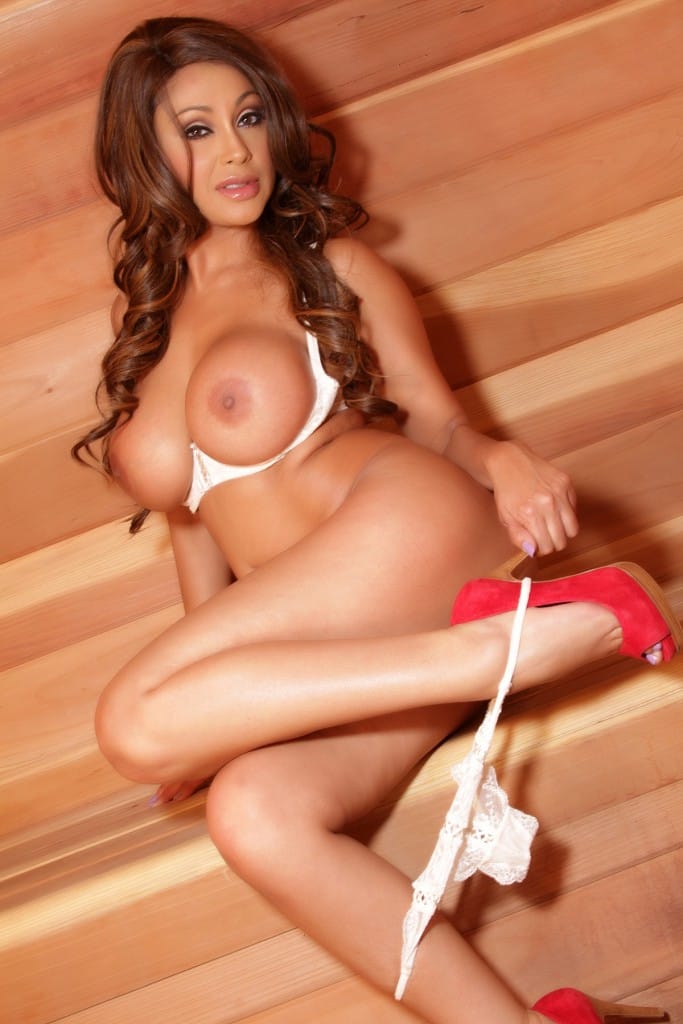 Porn Galleries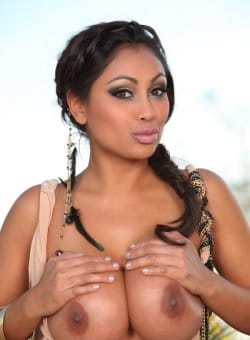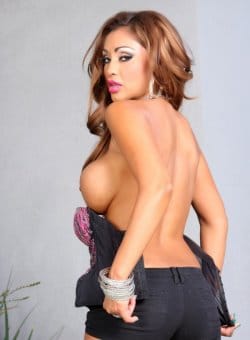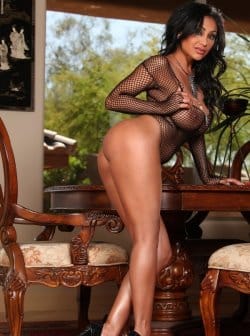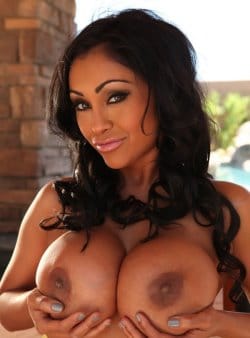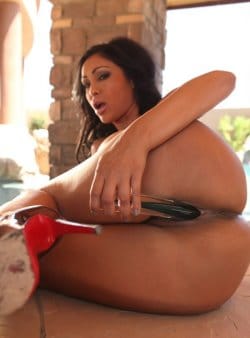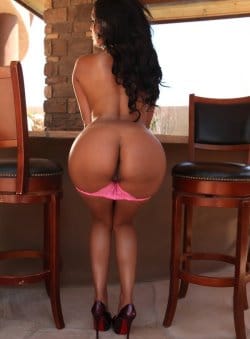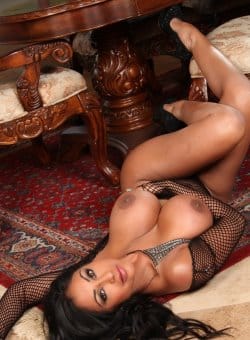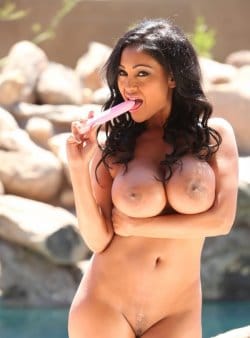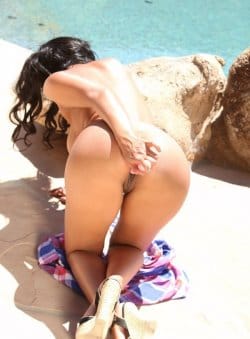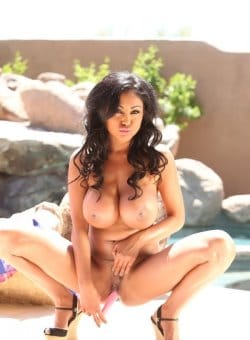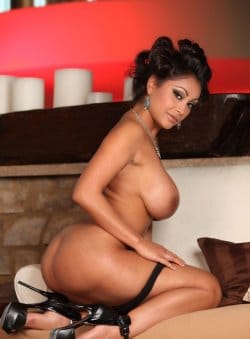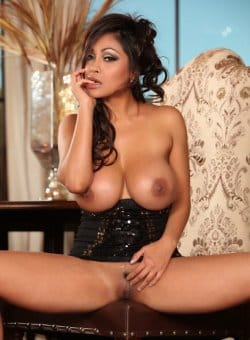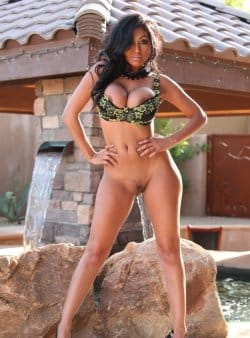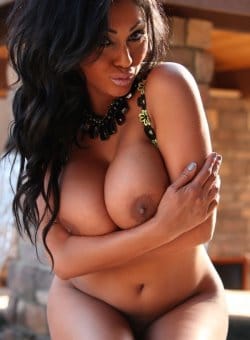 Priya Teasing
We have Priya Anjali Rai teasing you with the alluring shapes of her amazing body. But first let's give her a proper presentation. Priya is as an Indian-American pornographic actress that just made her true debut in recent years. She's starred in allot of productions thus far and she seems to be going strong, and gathering more and more fans to her side with each passing appearance that she does. Her main role in all of the scenes she's starred in feature her as this sexy MILF that's ready to have fun anytime there's a cock around.
For this first update we have of her she's officially opening her site to the world and sharing her goods with you. So for this one she's all solo and she intends to show you how a MILF like her has fun when no one's around. Watch her as she undresses and poses around her living room all naked and hot. And as a bonus you get to see the horny mature as she also spreads open her gorgeous long legs to give you one unforgettable view of her cock hungry pussy too.